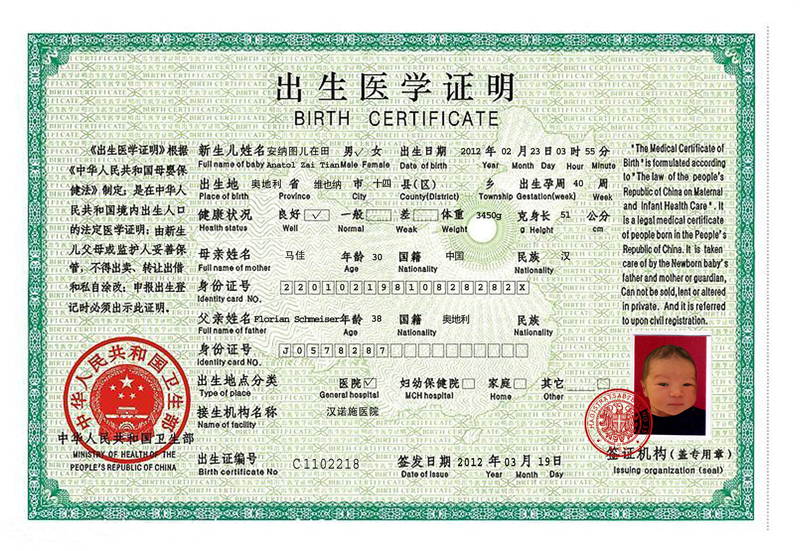 Majia lost incredible 3,5 kg a few days ago. it happened at the hanusch hospital and we called it "anatol zai tian" - 'the dragon on the ground' and 'the one who comes from orient', born on feb. 23rd, on occasion of the lóng táitóu festival - the 'dragon rising it's head', and that's what he did. a conceptual masterpiece...
Zai Tian Anatol / Anatol Zai Tian is the product of one year intense biogenetical fusion of the Chinese artist Ma Jia and the Austrian artist Florian Schmeiser.
The 9 months of production time were a thrilling bodily experience, as well as one of the social body in forms of Austrian and Chinese government, who had to approve this intersection of national borders by visa. For the Austrian government, the residence permit of a family member (wife) is only given, if the income of the family is sufficient. We are still waiting for the decision of the migration office, if we will finally become Austro-chinese or Chinese Austrians.
The song "Come On, Spit Out That Pacifier" is a children's song from the 1970ies, which I reinterpreted. It is dedicated to Zai Tian Anatol.