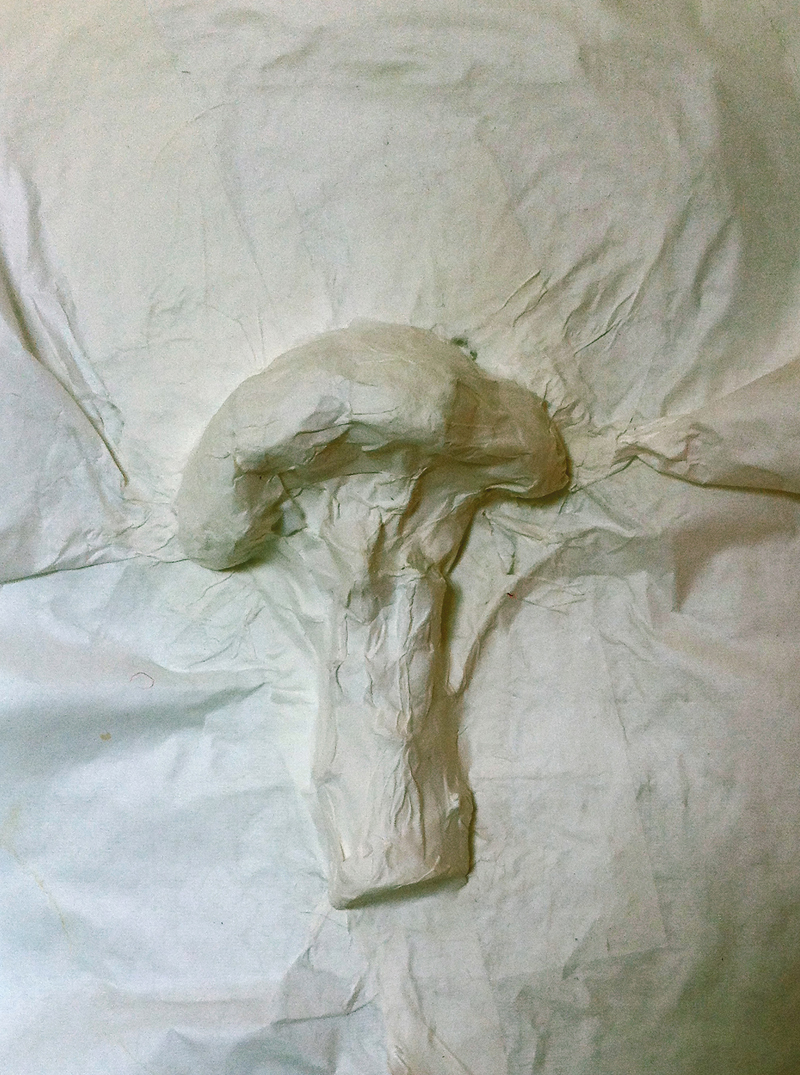 I walk. Walking is a movement in perpetual search of a new equilibrium. During my two months stay last summer I wandered, discovering Beijing through daily walks.
How to give back to Beijingers the pleasure they offered me during my first stay? Finding out how became my objective.
Last winter I came back to this city. The cold weather didn't allow me to walk as usual. The kitchen of the place where I lived gave me the opportunity to cook a lot, an occupation, verging on obsession, common to both China and France where I come from. I don't understand a word of Chinese but I was struck by the dubious manner in which people looked and touched food all over the market.
The huge attractive vegetables and fruits fascinated me, beautiful and maleficient at the same time, concealing  Chinese environmental problems within their seductive forms. At home, before cooking, I modeled and fossilized fruits and vegetables with Chinese papers to keep an imprint of them.