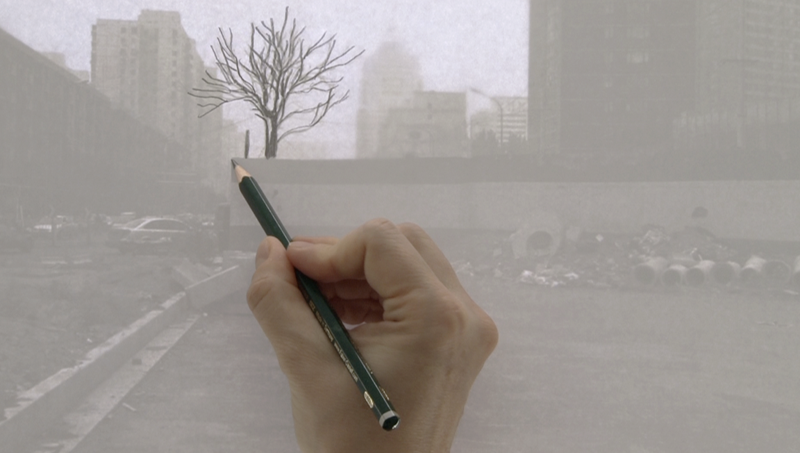 In their artistic practice Moira Zoitl and Ralf Hoedt mainly deal with issues like migration, gender and (auto)biography, as well as architectural settings and city development.
Moira Zoitl's recent drawings, video and installation works focus on questions of how does a 'aesthetic of resistance' look like (scaffold /authoritarian 2011), the re-presentations and self-empowerment of Philippine domestic workers in Hong Kong (Chatter Gardens. Stories by and about Filipina Workers, 2004-2008) and the racial and gendered dimension of migrant labor in the global context ( In winter it's cold outside, 2006. Centrifugal force 2010).
Both artist use manifold forms of documentary practice. Zoitl tries to entwine with her own person into the narration, like in "Centrifugal force", by bringing the story of a migrant fleeing out of its abstract alienation. While Hoedt puts up a system of documentation using different forms of the photography medium in his process (and usually over a period of several years): photos, material from magazines, visual reference material from various publications. His visual analyses refer to a politics of pictures and gazes that he picks up, inscribes in his work, and at the same time subjects to analytical and critical comment (e.g. corporate identity01_case Olivetti, 1996 – 2006).